We all can agree that big parties can be stressful. Food, drinks, and pets can leave your house a disaster, not to mention the in-laws that stay at your home a week too long. Luckily, Chem-Dry of Tampa can help you with the prep and the clean-up, if the unthinkable were to happen.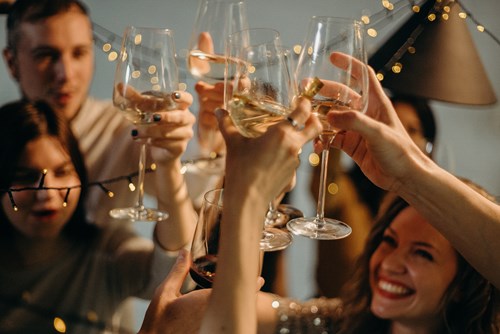 First, it is helpful to understand what you are up against. If you are struggling for some good ideas to try at your next Christmas party, here is a list of a few.  
Christmas Party Traditions:
Prep: 
The preparation can seem like the most stressful part of the holiday party. It is helpful to know that you are not alone in the prepping process. Chem-Dry of Tampa is here to help. We use a carbonation extraction process, which uses minimal water when cleaning your carpet and upholstery so your home will be dry within hours. Book an appointment the day of the party, and your home will be pristine when the guests arrive! 
Clean-up:
We understand that accidents happen, that's why we are prepared to tackle even the toughest of carpet and upholstery stains. Don't let disastrous stains distract you from the excitement of the party. Chem-Dry of Tampa handles almost every stain possible. Click here to learn more about which stains we can remove. 
Again, you are not alone in your holiday party prep and clean-up. Call today to receive a free quote and discover what we can do for your home!  
BACK TO BLOGS