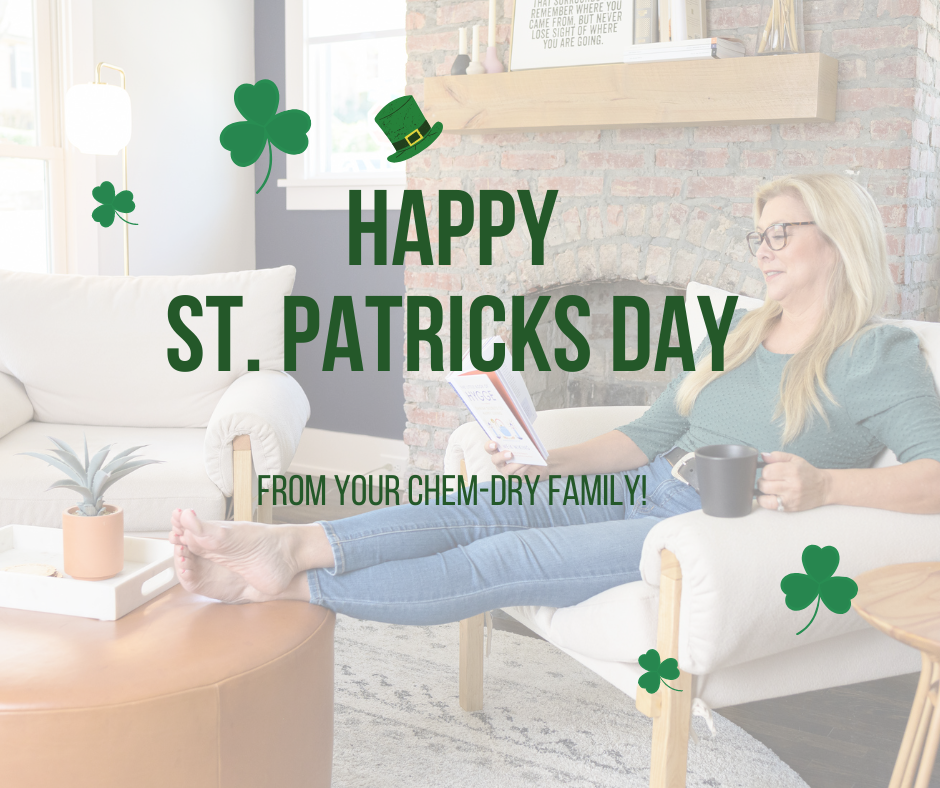 St. Patty's Day Cleaning
THURSDAY, MARCH 16, 2023
As Saint Patrick's Day approaches, many of us are gearing up to celebrate all things Irish. From parades to green beer, this holiday is steeped in tradition and fun. However, with all the revelry, it's important to keep your carpets and upholstery clean and fresh. That's where Chem-Dry comes in!
As a trusted provider of carpet and upholstery cleaning services, Chem-Dry is here to help you keep your home looking and feeling its best this Saint Patrick's Day. Here are a few tips for maintaining your carpets and upholstery during the festivities:
Keep spills at bay: Whether you're hosting a party or just enjoying a few drinks with friends, spills are bound to happen. To prevent stains from setting in, be sure to clean up any spills as soon as possible. Use a clean cloth or paper towel to blot up the liquid, then follow up with a gentle cleaning solution if necessary.
Avoid harsh chemicals: When cleaning up spills or stains, it's important to use gentle, non-toxic cleaning solutions that won't harm your carpets or upholstery. At Chem-Dry, we use a green-certified cleaning solution called The Natural, which is safe for kids, pets, and the environment.
Schedule a professional cleaning: To keep your carpets and upholstery in top shape, it's a good idea to schedule a professional cleaning at least once a year. Chem-Dry's unique Hot Carbonating Extraction (HCE) process uses millions of tiny carbonated bubbles to lift dirt and stains from your carpets and upholstery, leaving them looking and smelling fresh.
Don't forget about your rugs: If you have area rugs in your home, be sure to include them in your Saint Patrick's Day cleaning routine. Chem-Dry offers a specialized rug cleaning service that can remove dirt and stains from even the most delicate rugs.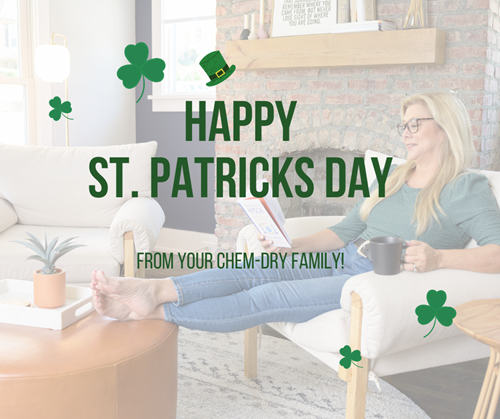 By following these tips and partnering with Chem-Dry, you can keep your home looking its best this Saint Patrick's Day and all year round. Contact your local Chem-Dry provider today to schedule a cleaning and enjoy a cleaner, healthier home!
BACK TO BLOGS