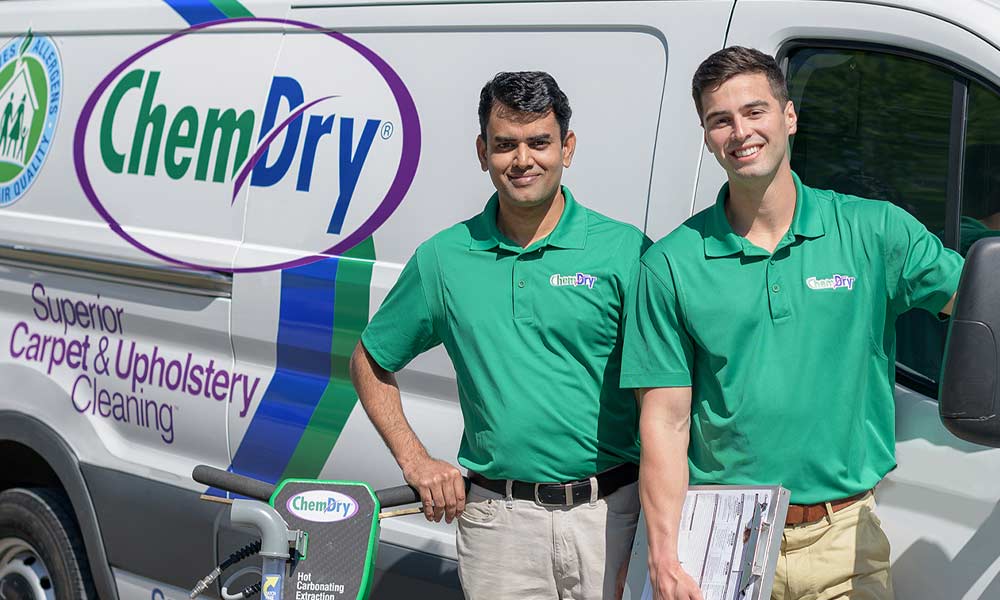 Commercial Carpet and Upholstery Cleaning Services in Brandon, FL
Chem-Dry of Tampa provides the most effective commercial cleaning services to community of Brandon. We clean the carpet, upholstery, tile, and much more. All our products are green-certified and safe for your work or recreational space.
We proudly serve the majority of Tampa including: Odessa, Town 'N' Country, Lutz, Brandon, Land O' Lakes, Wesley Chapel South, and many more!
Companies spend millions of dollars on carpeting, upholstery, leather and area rugs. That's why businesses across the country and around the world have chosen Chem-Dry to not only protect their investment, but also keep their offices, retail and commercial space healthy and looking great. Chem-Dry is the perfect choice for businesses of all sizes – from small local businesses, to multi-location operations to coast-to-coast national accounts  – because we deliver a deeper clean that is healthier for your employees and customers without interfering with your business activities.
Servicing office, retail and commercial spaces
Chem-Dry understands that businesses want to provide a clean and healthy environment for customers and employees. Chem-Dry's continuous innovation has developed state-of-the-art equipment and cleaning solutions, allowing us to deliver a professional cleaning service that provides a deeper clean, allows carpets and upholstery to dry faster and creates a healthier work environment.
Drier. Because Chem-Dry's cleaning process relies on the deep-cleaning power of carbonation, we use 80% less water than typical steam cleaning, delivering dry times of 1-2 hours rather than 1-2 days. That means your business can continue running with little or no disruption while creating a healthier workplace for your employees.
Cleaner. Chem-Dry's unique hot carbonating extraction cleaning method employs the bubbly properties of carbonation to penetrate deep into your carpets and upholstery, breaking up dirt and grime and lifting it to the surface. We then follow-up with state-of-the-art equipment to pull the dirt and water from your carpet, leaving behind a deep-down, long lasting clean for your employees and customers.
Healthier. Chem-Dry uses a specially designed, green-certified cleaning solution that is safe and non-toxic for your employees and customers. Our low moisture process also helps eliminate the risk of mold and mildew that excess water can cause. Additionally, in a study conducted by a leading independent air quality lab, our HCE cleaning process was found to remove an average of 98% of common allergens from carpet and upholstery, and, when a sanitizer is added, 89% of airborne bacteria.*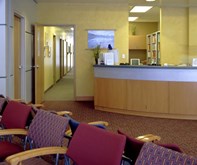 Whether you need a one-time cleaning to get ready for a special meeting or a regular maintenance plan customized to your business operation, give Chem-Dry a call  to promote a cleaner, safer, healthier environment for your customers and employees.
---
Chem-Dry's team of technicians can handle the smallest local job to the biggest and most challenging national jobs correctly and on time. Here are some of the ideal business types for our commercial carpet cleaning service:
Offices and office buildings
Worker cubicles
Convention centers
Schools and classrooms
Theaters
Churches
Senior living facilities
Department stores
Retail stores
Doctor, dentist and other medical practitioner offices
Showrooms
Hotels, Motels
Restaurants
Remember, When you are looking for the best commercial services in the Brandon area, Chem-Dry of Tampa is your best choice. Call today for a free estimate.
FREE QUOTE
Call for a FREE quote on our commercial cleaning services. We promise to leave your office space cleaner, healthier, and drier.