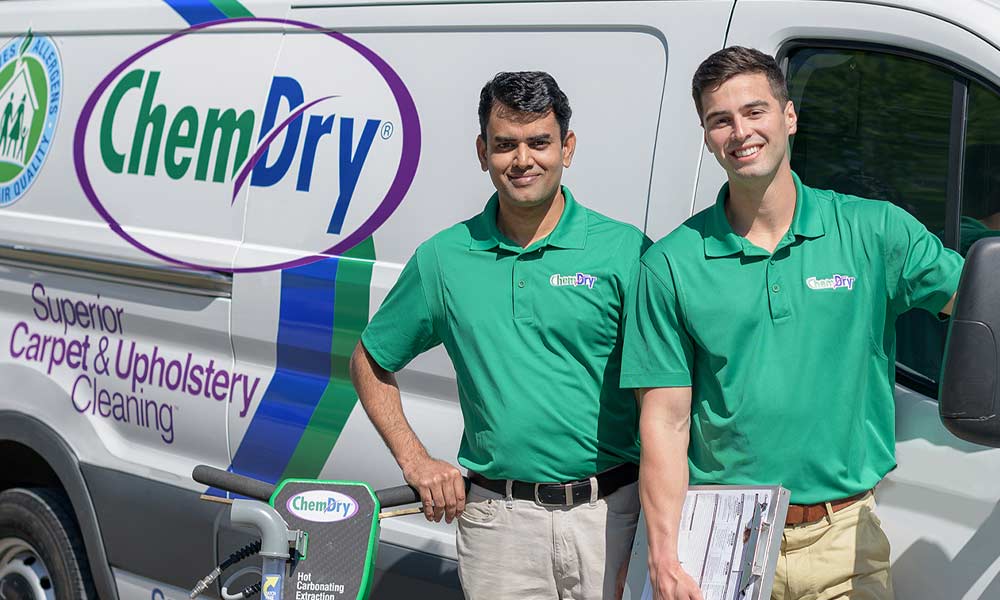 Professional Area and Oriental Rug Cleaning in Land O' Lakes, FL
If you are looking for the most effective area and oriental rug cleaning service, look no further than Chem-Dry of Tampa in Land O' Lakes. Our professional service uses the power of carbonation extraction to remove the dirt and grime from deep beneath the surface of your rug. This means that your rug will not only be clean, but the color and patterns will be brought back their previous vibrancy! You can count on our professional technicians to inspect and provide a customized treatment to your rug.
We can also add our Protectant Package to ensure your rugs stand up better against the spills and mishaps of everyday life.
We proudly serve the majority of Tampa including: Odessa, Town 'N' Country, Lutz, Brandon, Land O' Lakes, Wesley Chapel South, and many more!
While area rugs are a beautiful addition to any room, they receive a fair amount of traffic and can quickly become dirty. Let Chem-Dry bring the patterns and colors of your area rugs back to their original beauty. Our professionals can clean nearly any rug and have it looking nearly as good as new. Our cleaning products don't leave any sticky dirt-attracting residue, so your rugs will stay cleaner longer. And, with an application of Chem-Dry Protectant, your rugs will stand up better against the spills and mishaps of everyday life. Ask about all our services available to ensure a deep-cleaned rug.
Effective Yet Gentle Washing for Fine Textiles
Your oriental and area rugs are not just treasures; they're also valuable investments. That's why we clean them with so much care and attention to detail. Utilizing the basic elements of air and naturally carbonating water, Chem-Dry uses specialized tools and equipment designed for area rugs. We provide an effective, yet gentle, cleaning process that deep cleans your rug while also protecting it from damage.
Our expert technicians will evaluate your rug to determine the best method for safely cleaning it. They'll share their recommendation with you and provide a no-obligation quote.
Trust the Area Rug Experts
Aloha Chem-Dry ensures your rugs are carefully handled and cleaned only by our trained specialists. Our Aloha Chem-Dry technicians have been trained in the processes, equipment and cleaning solutions to ensure that they can identify the needs and best care solution for your rugs. They'll perform a thorough evaluation to determine the safest, most effective method of cleaning your valuable rugs and share their proposed solution with you.
Due to the wide variety in construction materials and styles of area rugs, your Chem-Dry of Tampa technician will provide an analysis and prepare a no-obligation quote.
Call now to learn more.
FREE QUOTE
Call today for a FREE quote on our professional area and oriental rug cleaning service!