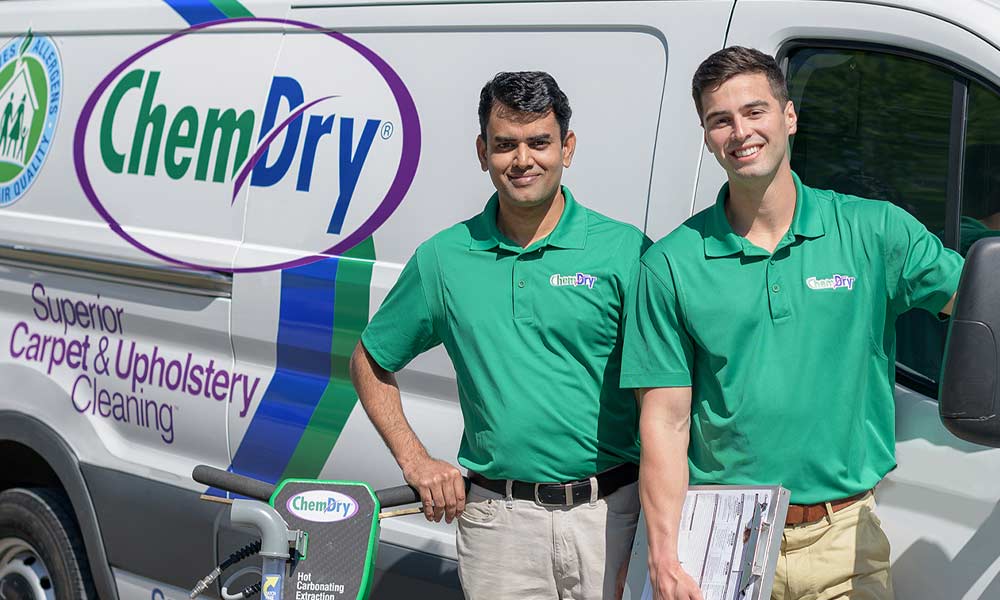 When looking for the best carpet cleaning Tampa, FL has to offer, look for Chem-Dry of Tampa. We understand that your time and space is valuable, and we won't take more from you than is required to bring back your carpets to their own genuine clean! Contact us today to watch us tackle your carpets with all the our caring and detailed service. As the best carpet cleaning service in Tampa, we offer ground breaking products and services using our streamline technology. Our own specialized technicians are certain to amaze using our dynamic cleansing methods. Rely on Chem-Dry to complete the job and to do it well!
Versus Other Tampa Carpet Cleaners
Other carpet cleaning companies in Tampa don't have use the hot carbon extraction process. This process uses the natural power of carbonation to bring the dirt, bacteria and allergens to the surface where our powerful equipment will whisk it away for good. Unlike other carpet cleaners in Tampa, we use very little water, which dries 50% faster, and we don't use any soaps or detergents. When you try to clean carpet with that much water and soap it becomes near impossible to rinse out the soap from the fibers of your carpet. The soap dries there and becomes sticky which will attract more dirt, bacteria and allergens then you even started with! Another benefit to using Chem-Dry of Tampa is that our process is chemical free so it is better on the lungs of you, your family and pets.
Hot Carbon Extraction Process
To find out how big of an impact a Chem-Dry of Tampa cleaning can have on home health, we thought it would be helpful to measure how effective our cleaning process really is in eliminating unhealthy and unwanted bacteria and allergens from your home. So we commissioned a leading independent air quality laboratory to conduct a study using Chem-Dry of Tampa's Hot Carbonating Extraction (HCE) process in multiple homes. The lab concluded that Chem-Dry carpet cleaner in Tampa removes an average of 98.1% of household allergens such as dust mite allergens and pet dander from the carpets and upholstery we clean and found that, when adding sanitizer to our HCE carpet cleaning process, we removed an average of 89% of the bacteria in the air and 82.3% of the bacteria from carpets. With Chem-Dry carpet cleaner in Tampa, you can breathe easier about the healthfulness of your home for your family.
Call today to take advantage of our affordable prices!
Contact us to get a free quote and request a service appointment. We'll discuss your needs, provide you with a no-obligation quote and can begin the cleaning process at your convenience.